Many will argue that one single part does not make or break a cars overall looks, but I'll ask you this.  Would you wear an old pair of nike shoes with a new tuxedo?  I doubt it.  I will also argue that the engine turned dash bezel is the most highly associated part of a Trans Ams next to the hood bird.  So why would anyone restore a firebird or Trans Am and neglect to do justice to such an important part of the cars persona?  Thankfully, many owners don't over look the dash bezel and with over 1200 bezels restored over the many years that we have been restoring bezels, steering wheels, console bezels there are many happy customers!  Here are just a handful of customers that shared the end results of their hard work with us.  Enjoy!
2016 and 2017 Class Winners at the TA Nationals Car Show in Dayton Ohio, Restored by Harold Sullivan…with our restored Bezels!!  Thank you Harold for sharing!!!
2016 Light Modified 77,78 Class Winner and 2017 79,80,81 Stock Class Winner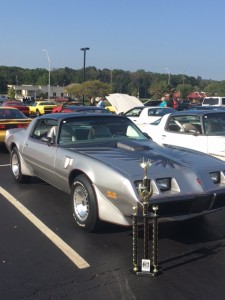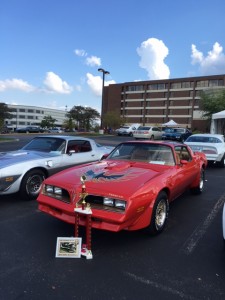 John Spearly's Special Edition Stock Class Champion at the Trans am Nationals Car Show, 2013 and 2017, We did John's bezel in 2012, Thank you for sharing John!!!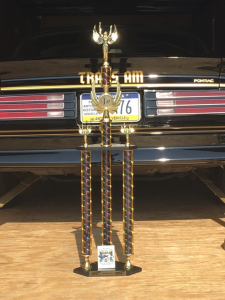 Here are some pictures of Tom Ballman's Dash Bezel that has been customized and engine turned for the Aftermarket Autometer gauges, Thank you for sharing Tom!!